Spring Fitness RE-TREAT @Heuvelland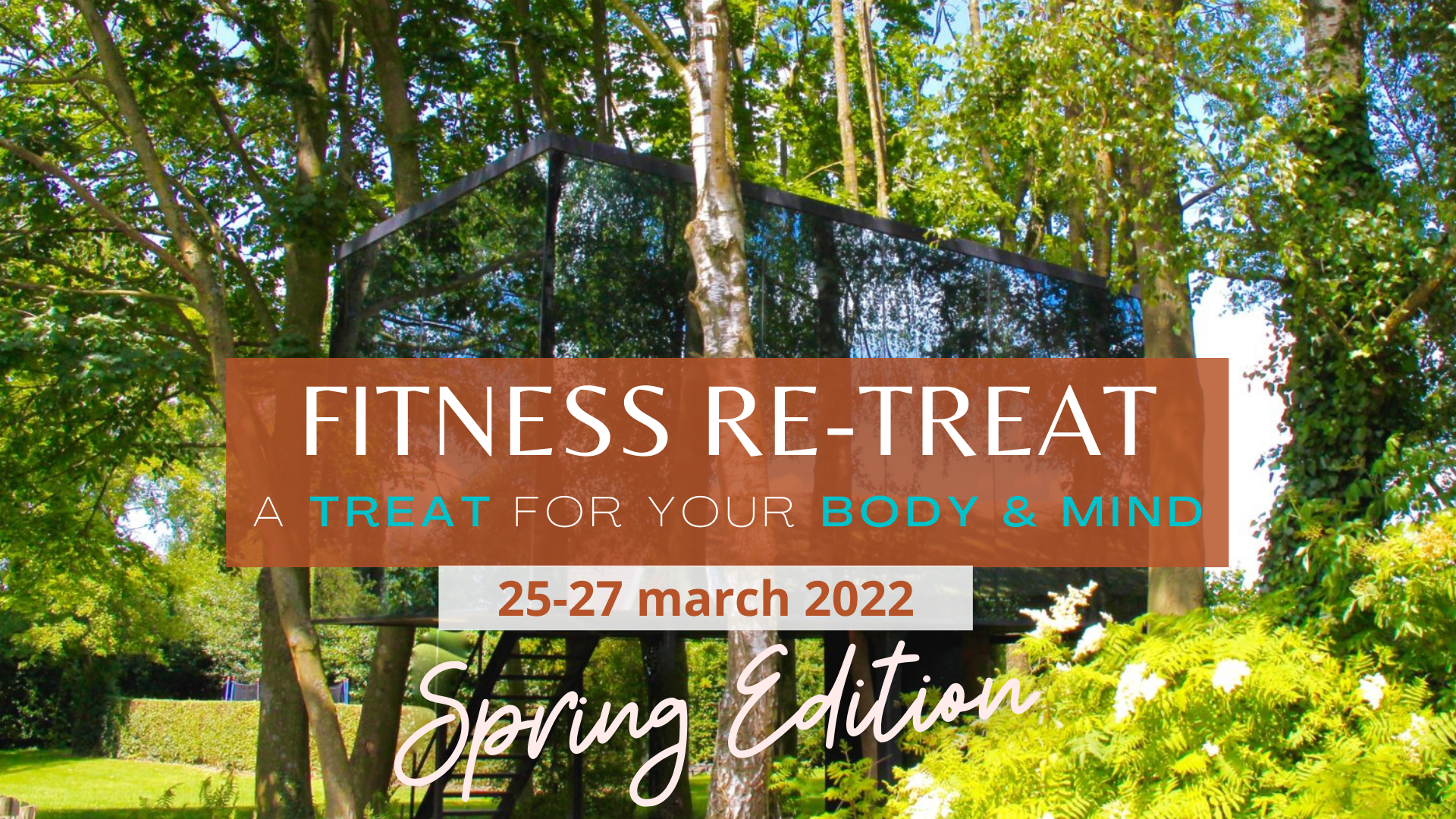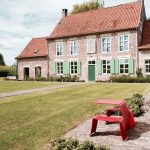 Our first attempts were thwarted by the COVID outbreak, but now we can finally head for the green surroundings of the Heuvelland municipality.
You are expected in the luxurious farmstead Blauwpoort in Westouter for the necessary dose of workouts and relaxation.
Register now (CLICK HERE) for this edition of the all-inclusive FITNESS RE-TREAT, in which physical and mental health are central.
This listed farmstead, with its outdoor mirror sauna and landscaped swimming pond, is located on a large domain amidst the green hills of West Flanders, of which Kemmelberg is the highest and probably the best known. In the beautifully decorated common rooms, you can relax after a good workout or connect with a group of like-minded people.
All spacious rooms have adjoining toilets and in the cosy dining room with its open fire, the most delicious dishes are served.
What to expect?
Health weekend from Friday 25/03 (17h) to Sunday 27/03 (17h),
2 nights in a comfortable double or triple room, always with adjoining bathroom,
All vegan meals (breakfast, lunch, dinner) and healthy snacks, prepared with local and very fresh products by our private chef,
Non-alcoholic drinks buffet, home-made smoothies,
Daily choice of a diverse range of activities (all levels welcome!)

Meditation: learn through guided meditation to relax, focus and quiet your mind.
Hatha Vinyasa Flow Yoga: a form of yoga in which you learn to link your breathing to movement.
Back & Core stability & mobility training: a class with stability exercises for the back and abdominal muscles, with the aim of a better posture, tighter abdominal muscles and ultimately less back pain. Mobility and stretching are also important parts of this class.
HIIT & Strength training: during this full-body workout, high-intensity intervals alternate with moments of active rest so that the entire body and endurance can be challenged to the max. The exercises are accessible to everyone, you determine the intensity yourself.
Outdoor Bootcamp: an outdoor work-out in the surroundings of the area in which obstacles have to be overcome,

Goodie bag with complimentary products,
(Optional) sportsmassage at extra cost.
What is the price?
€425 p.p. including all meals, drinks, sleeping facilities and workouts, 
If you book for 2 (shared bedroom), you will each get a 25€ discount,
Book now via this registration form (CLICK HERE). Your registration is valid after payment of an advance of €100 on BE90001671487832 with the reference "RE-TREAT2021 #name".
Be quick, because places are limited.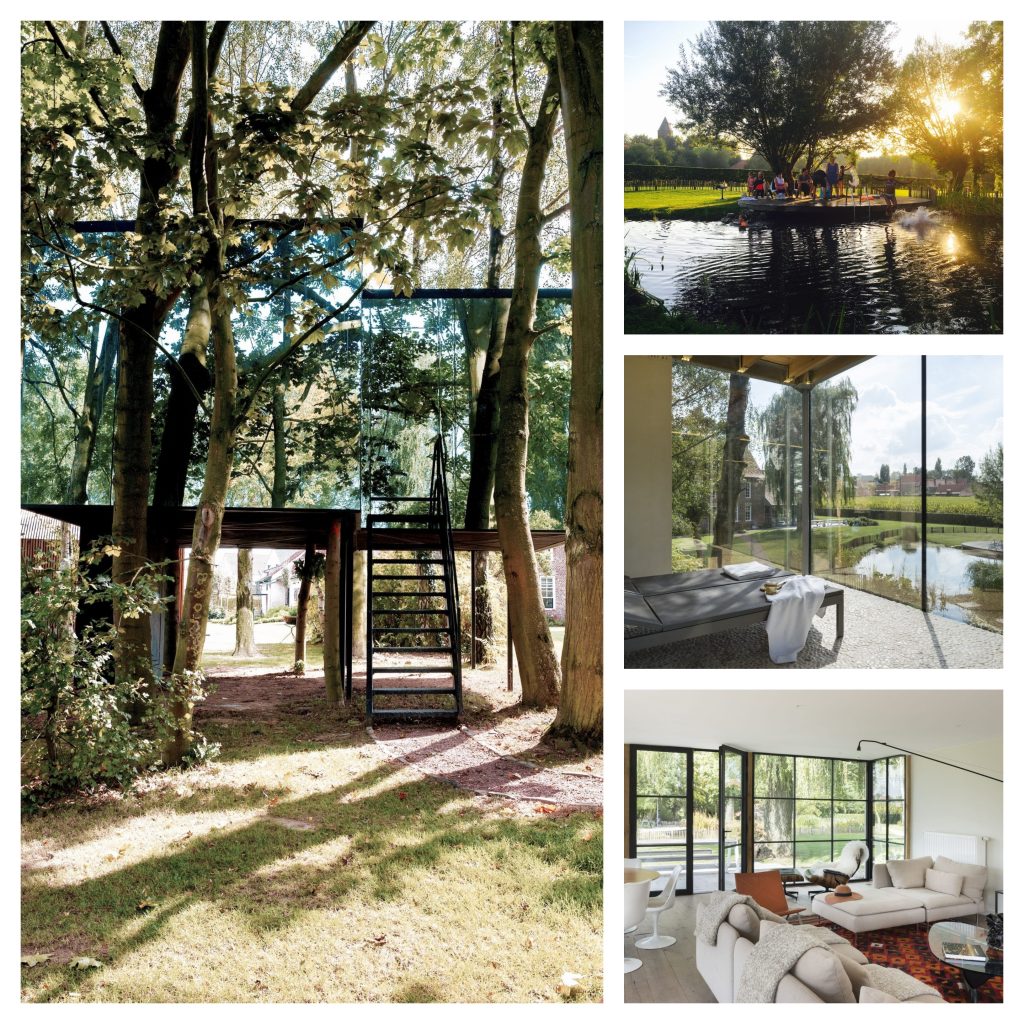 COACHES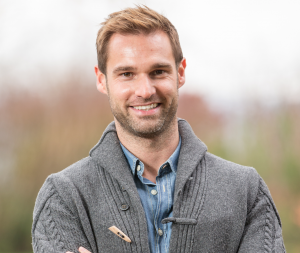 Coach Sven
Sven is a certified Personal Trainer,  Sportsmassage therapist and Fitness entrepreneur. From his passion for health and bringing people together, he founded UR'HEALTH to develop hollistic fitness concepts that can improve someone's physical and mental wellbeing. Next to runnig his training studio EDGE ANTWERP, he also teaches several fitness related courses at Centrum voor Avondonderwijs.
Being specialised in functional training, Sven will make sure your overall strength, coordination and stamina will be challenged, using strength & conditioning workouts, stability & mobility excercises and outdoor bootcamps. Regression exercises are included in the workouts to make sure that all classes are open to all levels.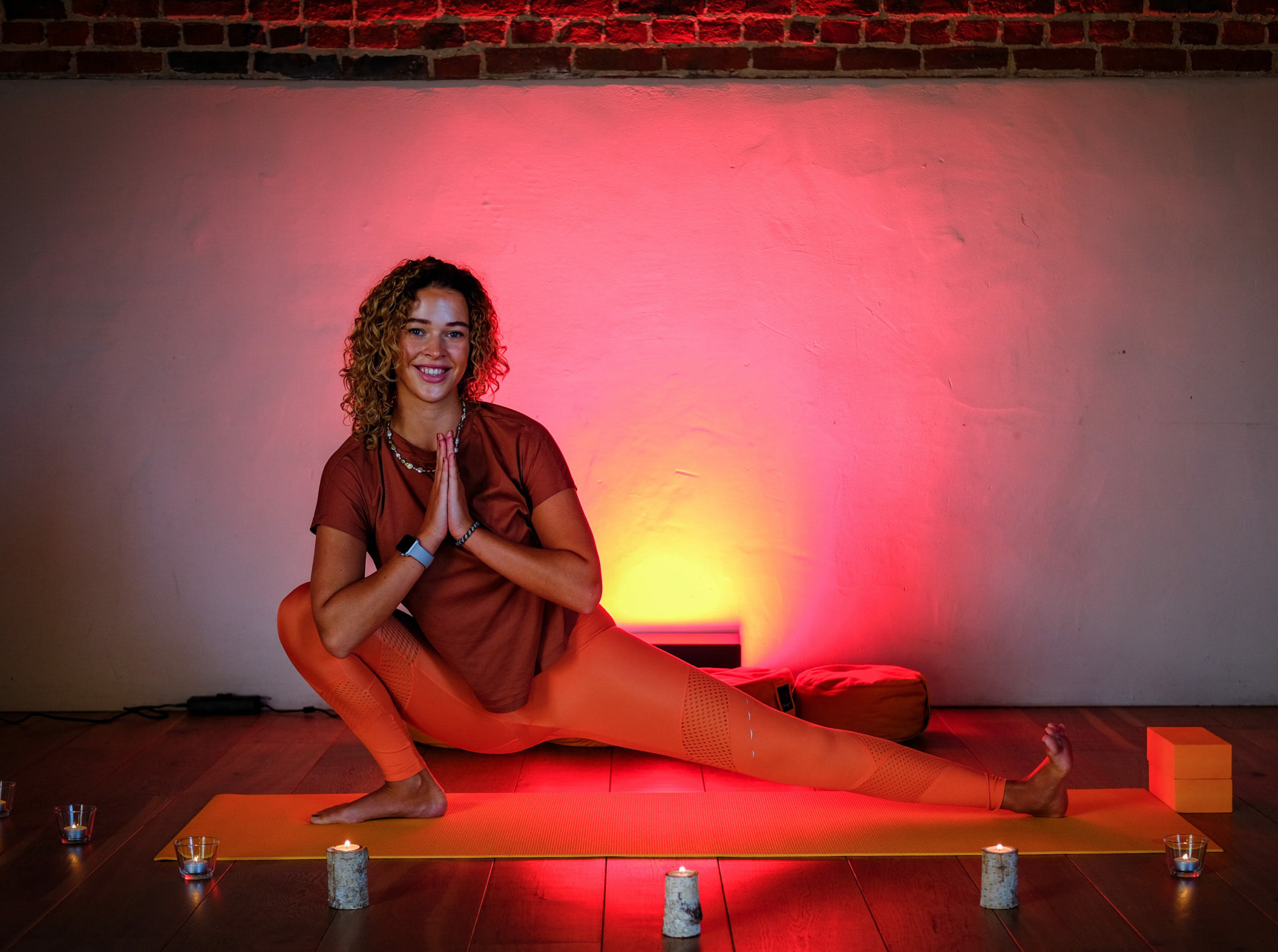 Teacher Jonne
Jonne teaches several group classes in the fitness centre Sport Vision in Geleen (NL) and during this weekend she will completely immerse you in the world of Meditation and Yoga.
She herself regularly takes part in international retreats, for her own well-being and to get inspiration for her own classes.
Questions? Contact me.